About Old Faithful and Upper Geyser Basin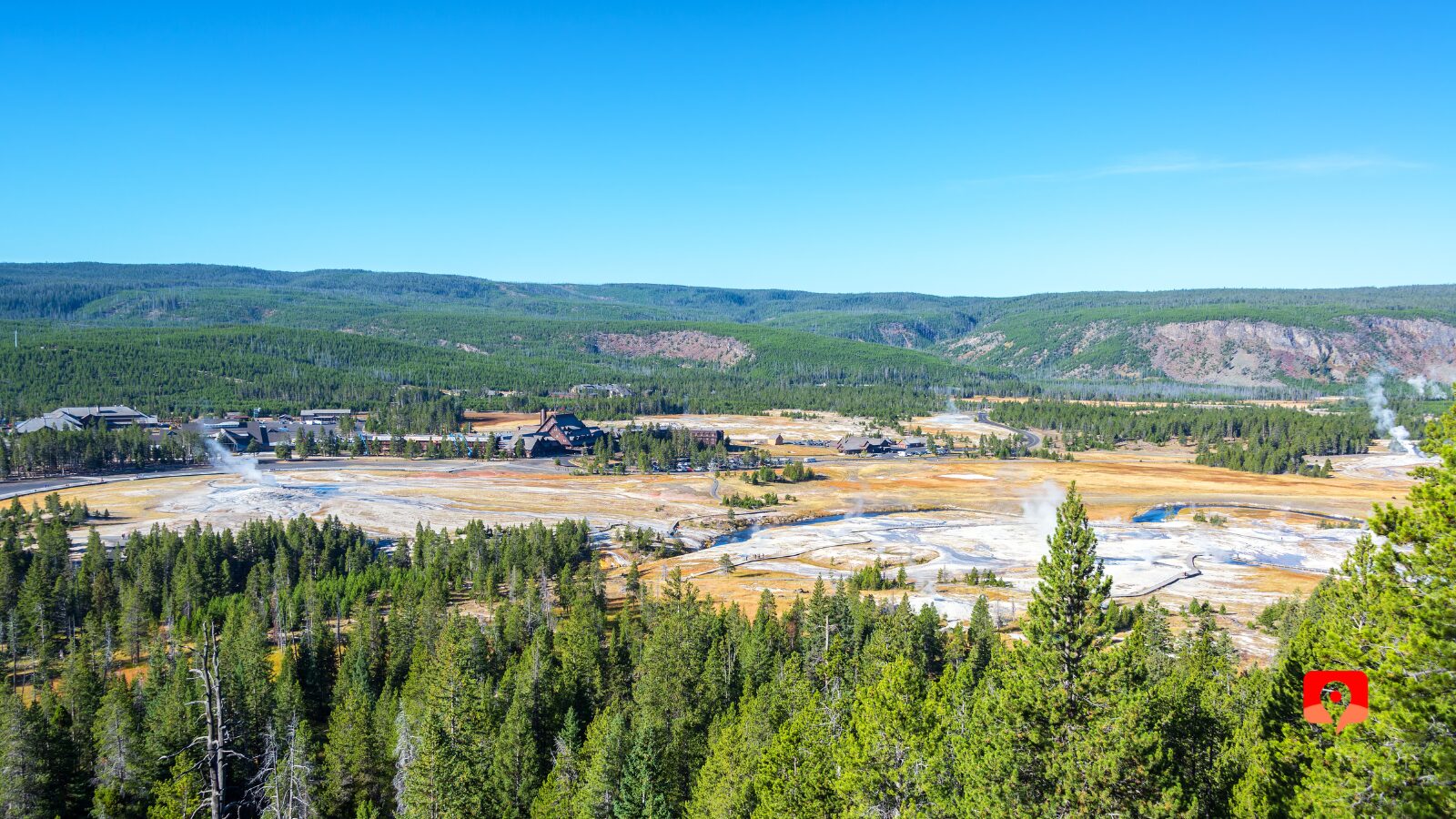 Old Faithful is arguably one of Yellowstone's most famous features, and it's definitely worth seeing. But what do you do when Old Faithful's several-minute eruption is over? A lot. What many people don't realize is Old Faithful is surrounded by many geysers, gorgeous waterfalls, great hikes and historic attractions. Here are some tips on how to see the best of the Old Faithful area and lose the crowds at one of the park's most popular attractions.
When Is the Best Time to See Old Faithful?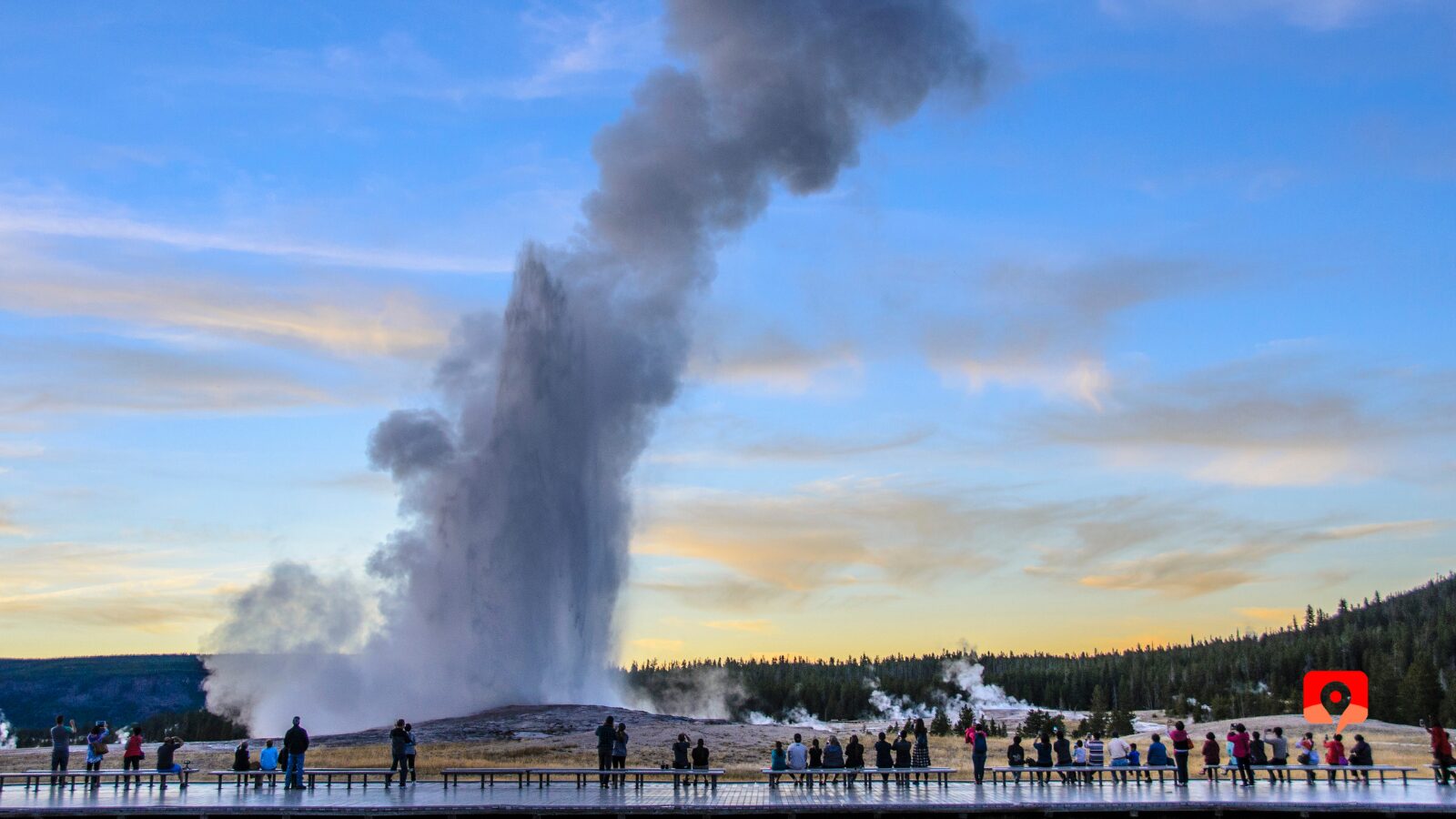 Timing is really everything when it comes to seeing Old Faithful erupt, especially if you have limited time to explore Yellowstone. Fortunately, Old Faithful consistently blows every 68 or 94 minutes, give or take 10 minutes. How do you ensure you'll get to see this magnificent 106-184-foot geyser? Find out its predicted eruption schedule by following @GeyserNPS on Twitter, stopping in the Old Faithful Visitor Education Center, which is a 30-second walk from Old Faithful, or by calling the park's recorded prediction line at 307-344-2751.
If you want to see Old Faithful erupt without having to jostle your way through a pack of tourists, we've got two recommendations for you. For adventure seekers, hike to Observation Point, a 1.5-mile roundtrip hike that leads you through a forest and onto a hilltop. From here, you'll be far above the crowds, and you'll enjoy incredible views of Old Faithful and the upper Geyser Basin.
Otherwise, visit Old Faithful really early in the morning or later in the evening. You'll get a sense of solitude you'd never get showing up at any other time during the day. If waking up at sunrise is a challenge, grab a cup of coffee from Old Faithful Inn Bear Paw Deli or Old Faithful Lodge Bake Shop, both of which open at 6:30 a.m. and are a two-minute stroll to Old Faithful.
See Geysers Galore Beyond Old Faithful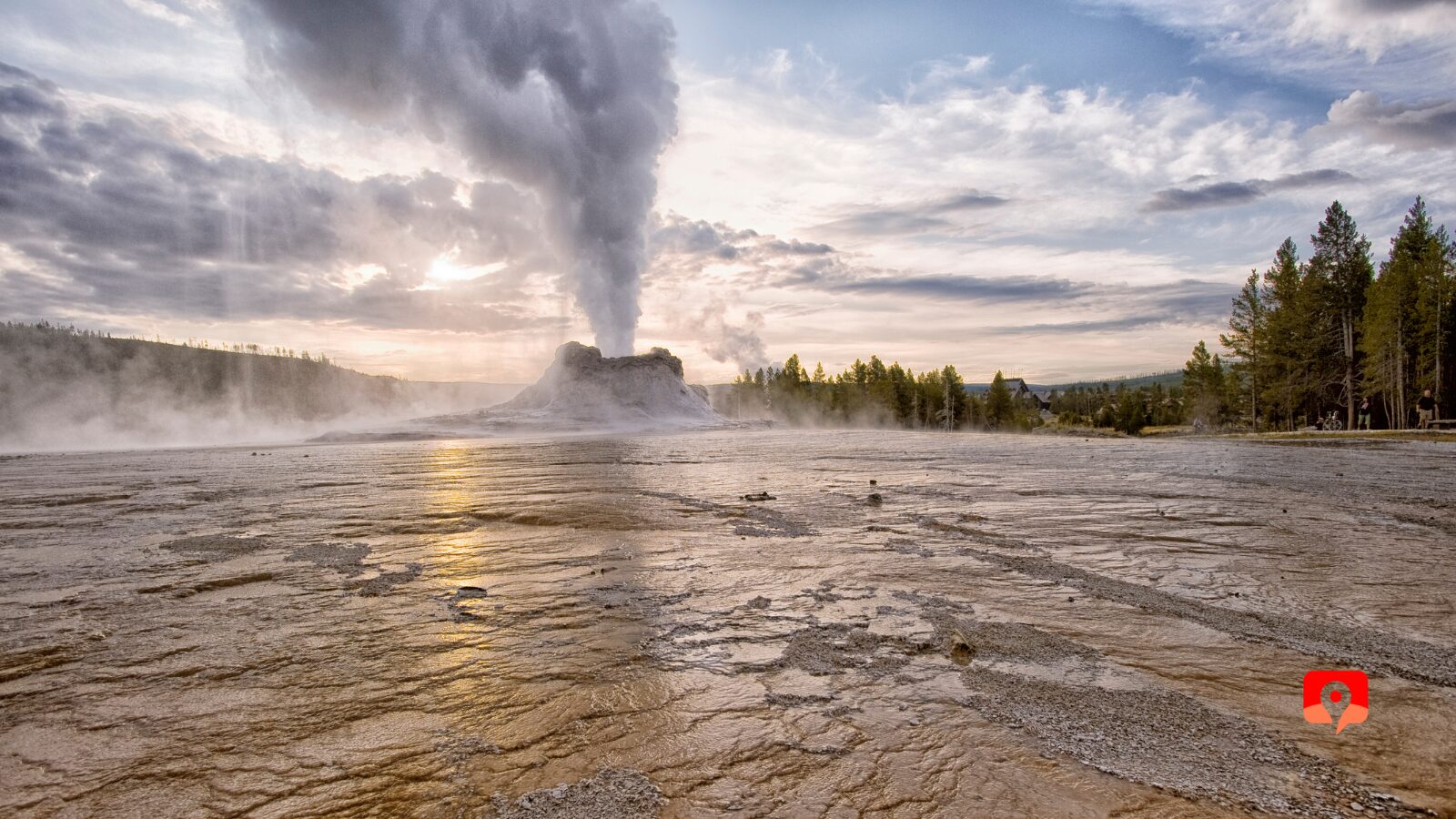 After you watch Old Faithful erupt, stop in the Old Faithful Visitor Education Center to see when the other four geysers in the Upper Geyser Basin are predicted to erupt — Castle, Grand, Daisy and Riverside. Or go to the park prediction webpage here. Then, plan your route through the Upper Geyser Basin, a sprawling geyser basin surrounding Old Faithful, timing it so you can see at least one of the four erupt. This magical basin contains the park's largest concentration of geysers. And you can see many of them on the Upper Geyser Basin's fantastic, easy three-mile loop that's made of pavement and boardwalk. The bonus? You may see some of Yellowstone's revered wildlife like bison and elk along the way. Depending on how quickly you walk and how often you stop, this loop could take you a couple of hours.
Relax at a Waterfall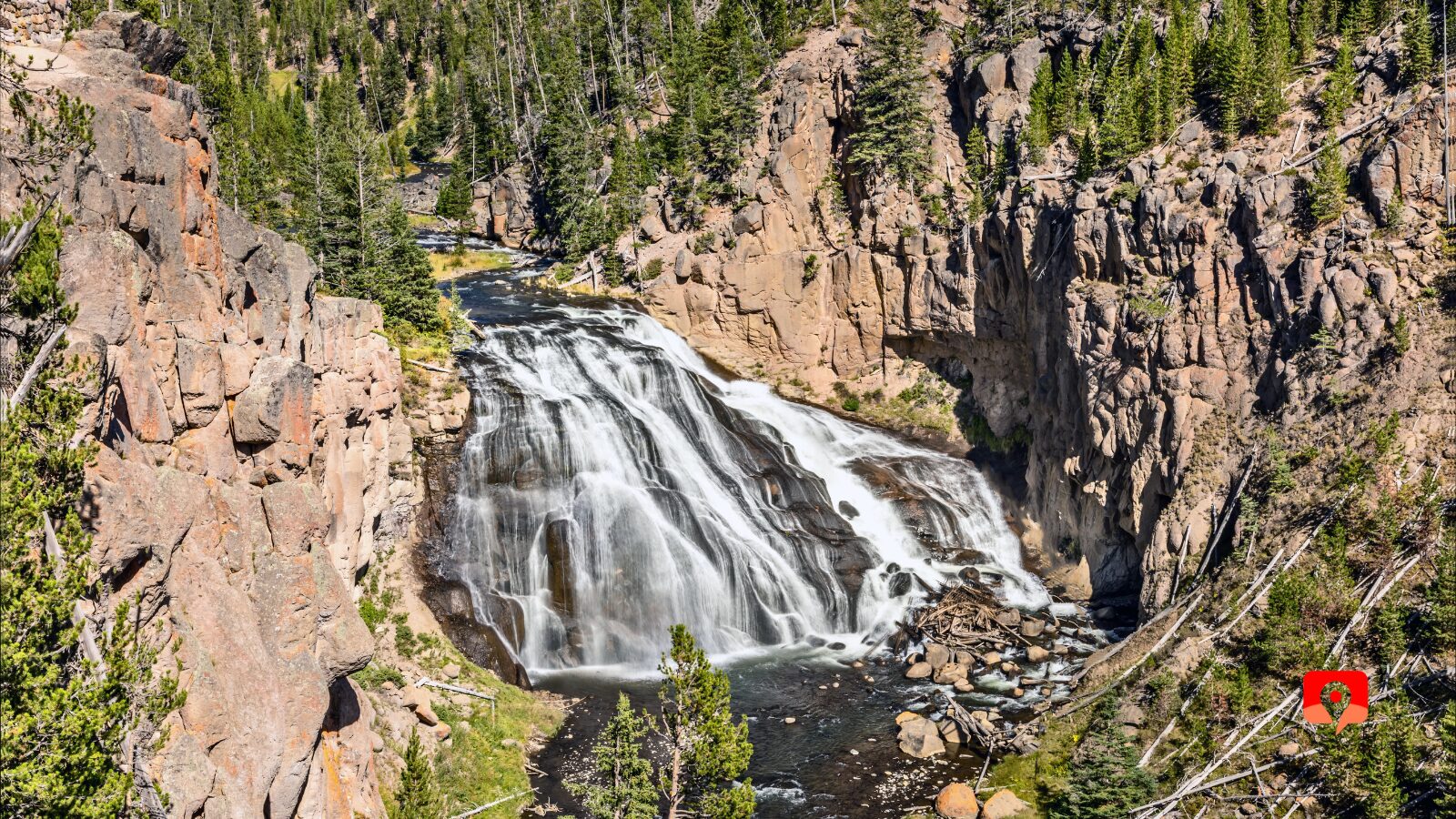 Want to see a waterfall the easy way? Drive to the Kepler Cascades pull off and do a very short walk to the platform viewing area. It's just about a mile-and-a-half drive from the Old Faithful Lodge. Upstream, you'll see the Firehole River cascading down a series of waterfalls, with the biggest drop being 50 feet. Downstream, you can watch the river flow toward the Old Faithful area.
For those looking for a bit more adventure, opt for the family-friendly Mystic Falls hike where you'll burn more calories and have more of a backcountry hiking experience. The trailhead starts at the Biscuit Basin trailhead about two miles north of Old Faithful on the Grand Loop Road. Park at a pull out and explore Biscuit Basin via the boardwalk before leaving the far end of the boardwalk and hiking along a dirt path to Mystic Falls. The 70-foot Mystic Falls is tucked in a narrow canyon and is formed by the Little Firehole River dropping into the canyon from above. Stop short of the falls, which can be dangerous, for a 2.4-mile out-and-back excursion.
Take A Hike to Lone Star Geyser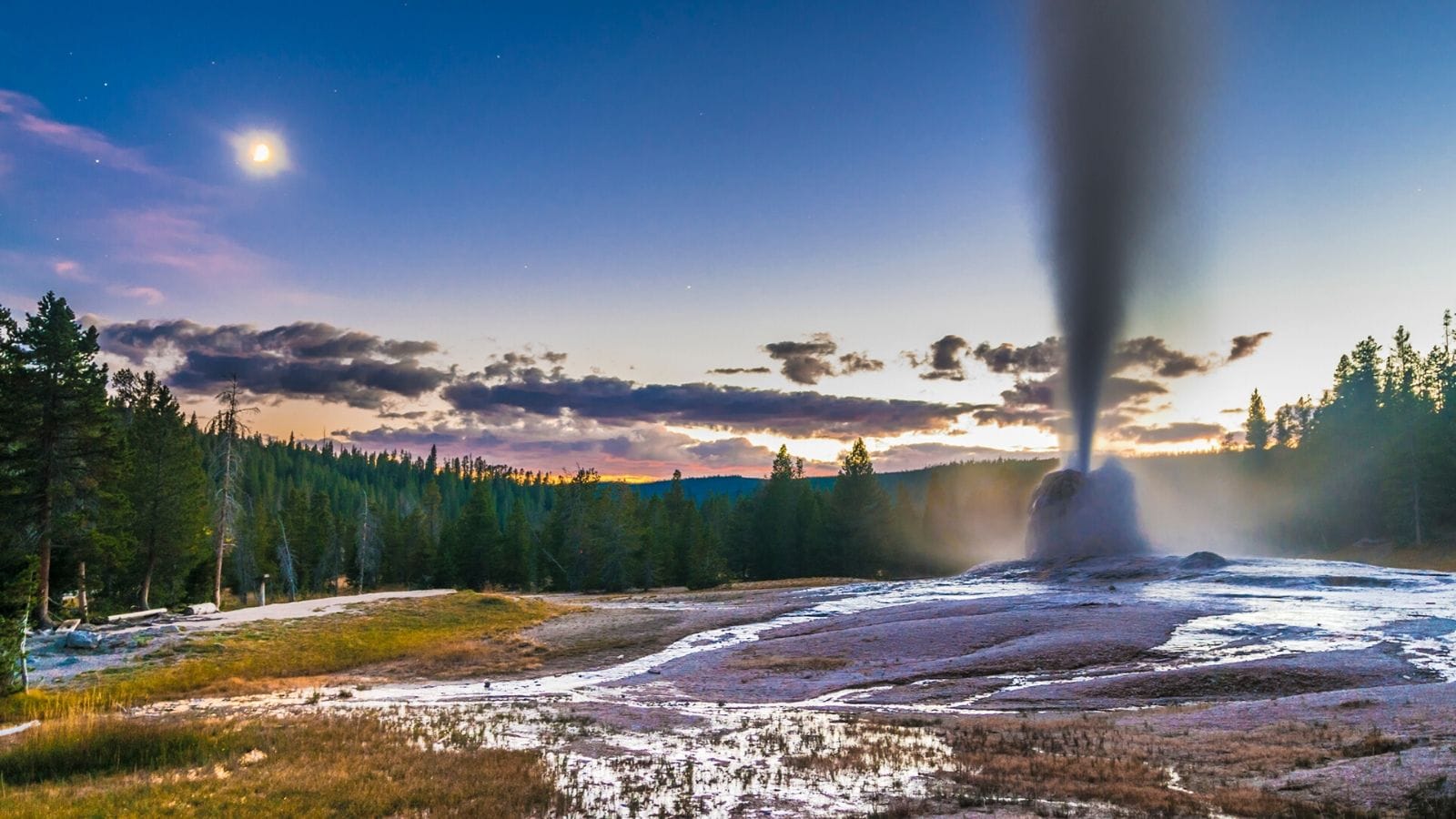 If you're looking for a longer hiking trail with fewer people, we recommend the 4.8-mile round-trip hike to Lone Star Geyser. Under the canopy of the forest, you'll follow the Firehole River for just over two miles until you get to a clearing where Lone Star Geyser sits. Not only is it a beautiful hike, but Lone Star erupts every three hours, making it totally feasible to time your arrival with the eruption. Pack a picnic and eat lunch in the meadow a safe distance from the geyser. You'll find the trailhead east of the Kepler Cascades pull-out off the Grand Loop Road just 1.5 miles from the Old Faithful parking areas.
Explore Old Faithful Visitor Center and Historic Old Faithful Inn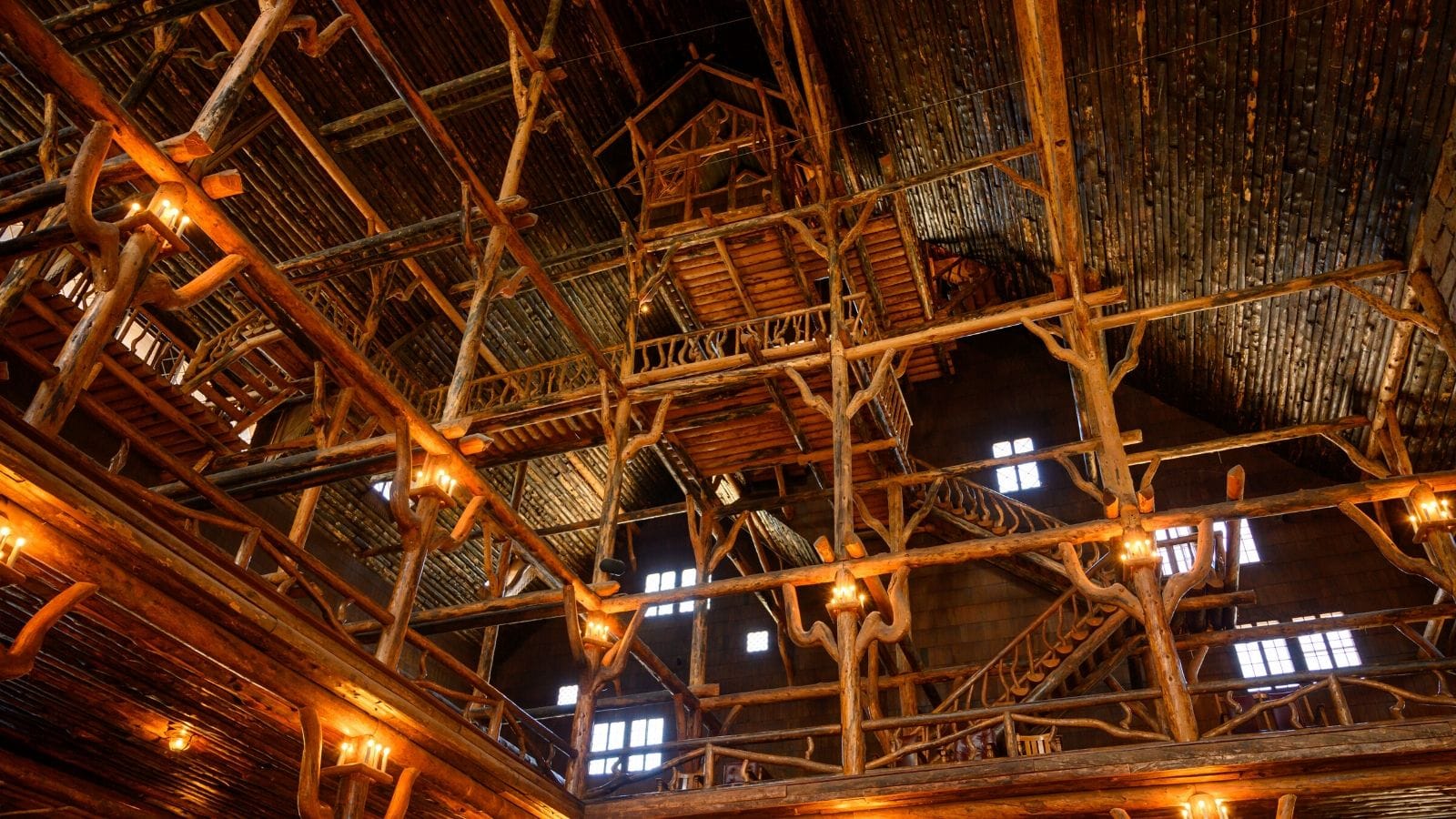 There are a few must-see cultural stops that help you get to know Yellowstone with a deeper appreciation. Old Faithful Visitor Center is one of them. Its state-of-the-art exhibits on Old Faithful and the park tell so many stories that really bring Yellowstone to life. Plus, you can find out when Old Faithful is erupting next in here. And the rangers on hand can answer any questions you may have.
A three-minute walk down the path is the historic Old Faithful Inn, an iconic Yellowstone landmark that takes you back in time 120 years when the park was in its early days. When it was built in 1903-04, Old Faithful became the largest log cabin structure in the world. Step into the lobby to admire the exposed intricate woodwork and beams of this gorgeous iconic hotel. Around you, you'll hear languages from all over the world spoken. For a special dinner, make reservations in advance to eat in the Old Faithful Dining Room where 50 percent of the food is sustainably sourced.
For more of Yellowstone's fascinating behind-the scenes stories, local tips and directions that play automatically in your car based on your GPS location, download the GyPSy Guide Yellowstone and Grand Teton Audio Tour app.