Angels Landing
This adrenaline-pumping trail is one of the most popular hikes in Zion National Park. It involves scaling a steep ridge high above the valley floor and scrambling up the mountainside while gripping a chain. If you're afraid of heights, it's not for you. But, if you dare – it's an unforgettable climb. As at 2019 NPS are now managing crowds at the West Rim trailhead to provide safer conditions on busy dates.
Distance: 5.4 miles
Difficulty: Hard
Duration: 3-5 hours
Elevation: 1488 ft
Shuttle Stop: The Grotto Stop #6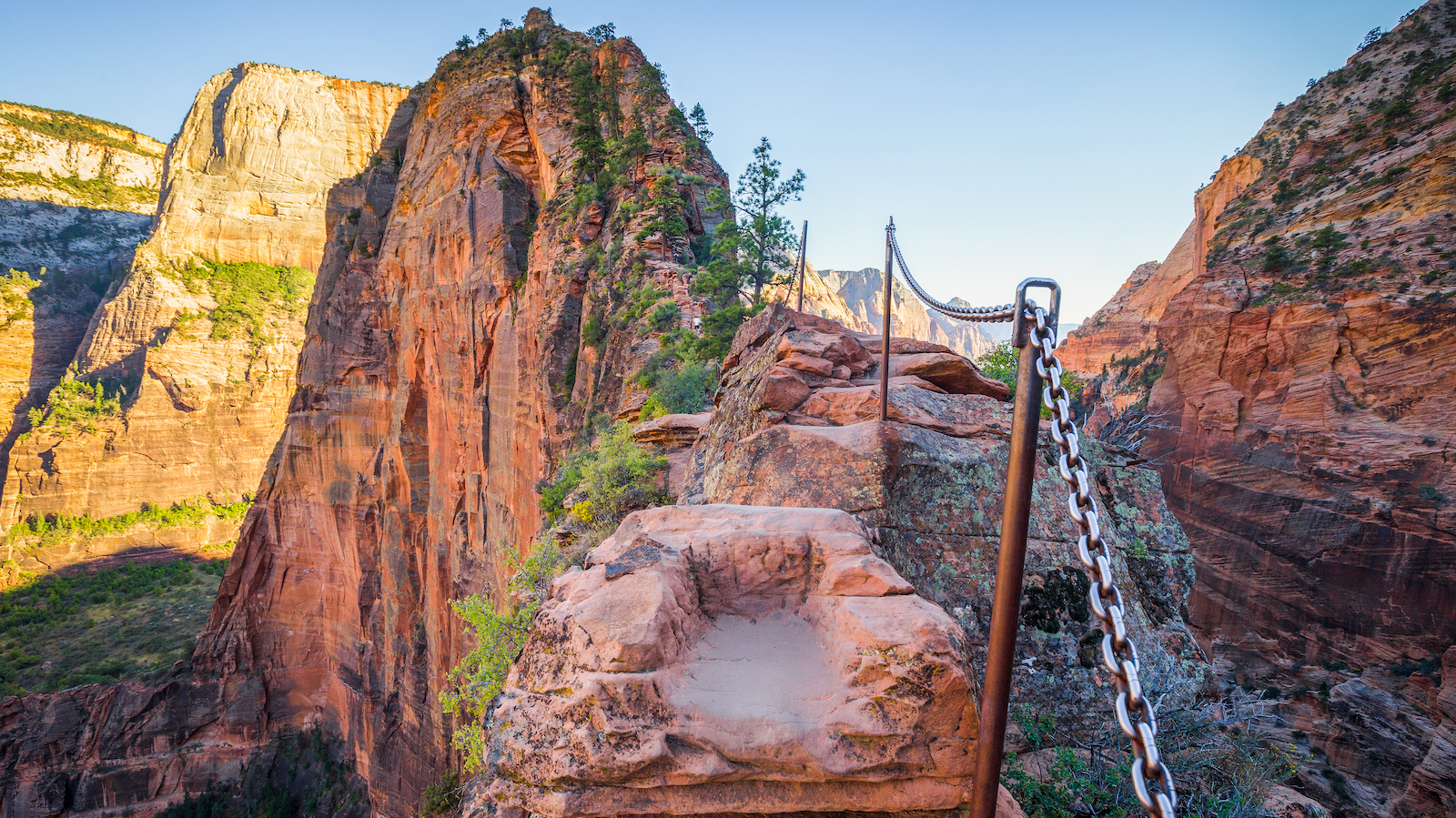 Observation Point
This hike is challenging, but if you push yourself up the steep slopes you will be rewarded with a view that will make your jaw drop. Note, as of June 2019 the Observation Point Trail is temporarily closed due to rockfall blocking the route. Check the NPS site before you go to see the current status.
Distance: 8 miles
Difficulty: Hard
Duration: 4-6 hours
Elevation: 2148 ft
Shuttle Stop: Weeping Rock Stop #7